Cyber security is a very key area and is important for all industries. Companies push products and services into the market in this space, but our experience says that most of them focus on one of more particular areas. This creates a false assumption in customer's mind thinking that they are secure by all means, unfortunately that is not the case.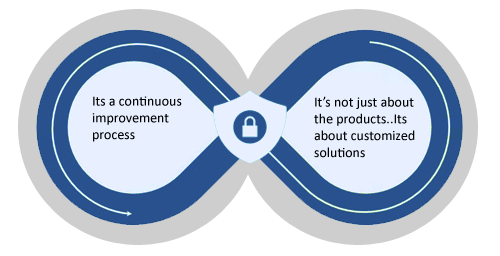 To avoid this confusion and be extremely honest, trustworthy and ethical about the offerings, Valency Networks has adopted a philosophy which goes as below
Cyber security is never 100%. Its a continuous improvement process

Cyber security is not just about the products. Its about customized solutions to cater to a given business & technology scenario.