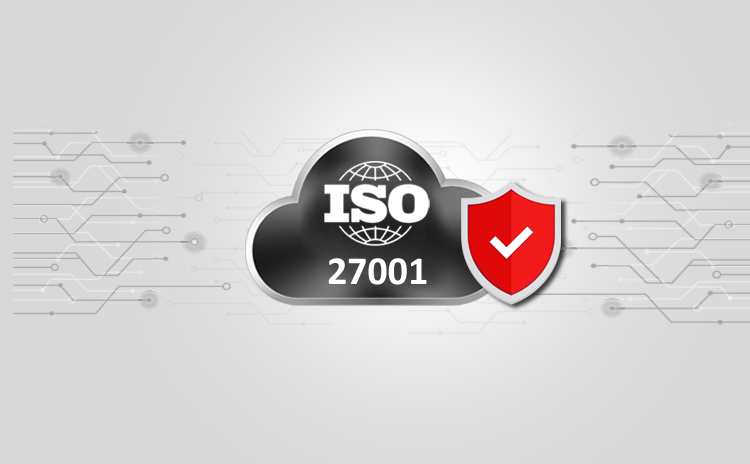 How ISO 27001 Will Make Your Cloud Secure
How ISO 27001 will make your Cloud Secure?
Having a Cloud environment is becoming simpler day by day. But Management, Expansion, Monitoring, Regulating, Controlling, Security of Cloud has become real worry in any Organization who as of now have a Cloud domain. If Operations related to these are not legitimately taken care of then it influences the growth of the organization and its market value as well.
Major issues faced by organizations related to Cloud Security
Managing the Cloud Infrastructure.
Assessment of overall security status of the Cloud infrastructure.
Data Encryption
User roles in Cloud
Provisioning of security controls
Difficulty in Risk Assessment
Security of new workloads in the Cloud
Unclear about Compliances related to Cloud
Monitoring of workloads across different Clouds (Hybrid, private, public)
Management of Cloud Resources
Tracking of Cloud Resources Usage
Poor Incident management
How ISO 27001 will solve these Issues?
ISO 27001 is a framework for ISMS which brings disciplined tight process flow in information security. It has 10 clauses, 14 groups and 144 Controls in ISMS. ISO 27001 standard helps any organization to make the Information Security Management System appropriate as per their requirements. With ISO 27001 you can make your cloud and its management more secured. ISO 27001 has list of controls which can solve the problem of a CISO of the company in managing the Cloud. It has controls for Physical security, Logical security, Policies, Access control, etc for protection of organizational assets.
ISO 27001 Sections
A5 – Security Policies:
In this you can review the existing policies for the cloud security. You can check whether your policy covers sufficient controls for cloud security or not. And if something is absent there you can include it. SOP (Standard of Procedures) helps a CISO to monitor the Cloud and check whether security controls are in place or not.
A6 – Organization of information security
You can define and manage different cloud security roles, Manage information security in project management. With Segregation of Duties it becomes easy to separate the work of different employees in a systematic manner. You can manage mobile device policies (e.g.: BYOD policies)for your Cloud.
A7 – Human resource security
You can characterize administration obligations towards cloud security additionally you can maintain detailed information about employees' logs, access rights, agreements, etc.
A8 – Asset management
In Cloud Security asset management becomes a necessity With this Resource distribution, upkeep, following, resource marking, and so on you can accomplish for your Cloud to make it secure.
A9 – Access control
Access control solves the problem of managing authorized user access in Cloud. Here you can manage User access, oversee User responsibilities; manage system and application control for your Cloud.
A10 – Cryptography
Cryptography control solves the problem of data encryption in Cloud. You can manage Keys for secure data transfer in the Cloud.
A11 – Physical and environmental security
You can place sufficient security controls to protect your cloud infrastructure.
A12 – Operations security
Here you can review and oversee the operational responsibilities and procedure, oversee the protection cloud from malwares, Technical vulnerabilities, check for backups, audit the Capacity management and change management plans.
A13 – Communications security
When it comes to cloud, Communication security becomes important in terms of data transfer, transmission channels, network security, etc. And ISO 27001 solves these issues in a efficient way.
A14 – System acquisition, development and maintenance
When you think of expanding your cloud and its operations System acquisition, development and maintenance comes into picture. Management of increasing workload
A15 – Supplier relationships
If you have different suppliers for purchasing of required resources for your cloud this will help you to manage your supplier relationships.
A16 – Information security incident management
Incident management control of ISO 27001 can handle the incidents which are occurring in the cloud. RACI (responsible, accountable, consulted, informed) matrix helps in managing the incident, like who is responsible for a particular incident? Risk Assessment & Risk Treatment with ISO 27001 helps you to assess and mitigate the risk associated with Cloud in a structured manner.
A17 – Information security aspects of Business Continuity
ISO 27001 helps in making decisions of Continuity Planning & Improvement in current cloud operations.
A18 – Compliance
ISO 27001 covers Identification of applicable legislation and contractual requirements like Intellectual property rights, Protection of records, Privacy and protection of personally identifiable information, Regulation of cryptographic controls for Cloud Security. And also it take cares of other compliances related to your Cloud.